This year has been a bit of a mixed bag, with many ups and downs.
At the end of 2016 I left GDS with no real plans for what to do next. GDS broke me. Both physically and mentally. After 5 years there, I was completely exhausted.
I've spent a large part of 2017 working to recover from it. I spent 4 months away from working. I've put effort into becoming physically healthier – eating better, cutting down on the drinking, more exercise. I'm now probably the healthiest I've been since University – every cloud has a silver lining!
Setting up my own business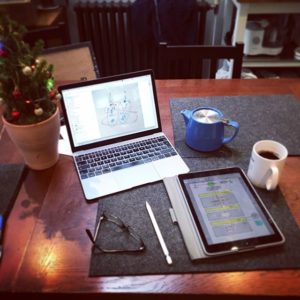 After leaving GDS, and taking time to recover, I decided to head out on my own and set up my own business.
I'm now 9 months in, and it's going great. I've been lucky to have been booked solid all year across several interesting projects.
I've spent time supporting the Race Disparity Audit publish lots of interesting data about how people of different ethnicities experience public services. I've been working with the Ministry of Justice to figure out how to deal with the huge debt of legacy technology. I've also been helping Crown Commercial Service to review the technology they use to support their work.
The highlight of the year though has to be Ada College. I spent several days in the summer working with James Stewart and Emily Webber, teaching students about agile methodologies, prototyping and user research.
Getting married
The obvious highlight of the year was getting married to my best friend Ann and all the things that led up to it, and have followed since.
In April, we got to make each other's wedding rings. We spent a day with Simon Lewis – a jeweller who owns a workshop on Hatton Garden. Our rings started out as small blocks of platinum & rose gold which we had to melt down, press, shape, solder, file and polish. Knowing that the rings we were giving to each other had been hand made by the other makes them much more special. I'd definitely recommend this to other people.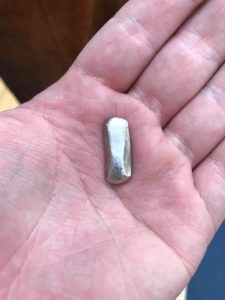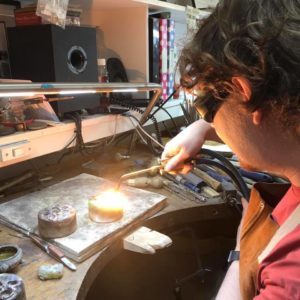 In May, I spent the weekend in a yurt in Somerset with some of my closest friends for my stag. Lots of strenuous activities including a high-ropes course, raft building and archery tag (while dressed as a tribble from Star Trek). Followed by wine tasting and evenings around a campfire with beer and the stars.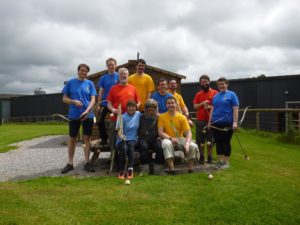 In June, the summer solstice, the hottest day of 2017, the wedding itself, surrounded by friends and family. Me flubbing my lines, Blangry in braces and a bow tie, a cake of cheeses. The day couldn't have been better (although a little cooler wouldn't have hurt).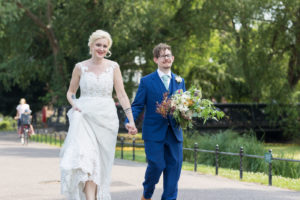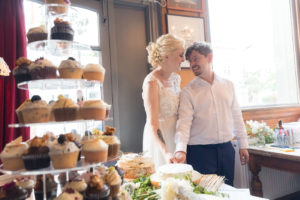 Visiting new places
Ann & I finished off 2016 with a trip to the frozen lands of the north of Iceland. This year, we visited new places we've never been before and returned to some we had.
Following our wedding, we went back to Northumberland, where we had our first holiday. A short 4 day trip with a stay in a shepherd's hut, and a night at the Kielder Observatory in a Dark Sky reserve.
We spent a weekend in July touring the beautiful Cotswolds.
In August we spent a weekend in Paris – exploring parts of the city I've never been to, including a canal tunnel under the streets.
The highlight though has to be our month-long trip to Asia for our honeymoon in October. Four countries, four different experiences. A lazy time in a private villa in Bali, the bustling city of Kuala Lumpur, the street food in Penang, and the clean, polite zen that is Singapore.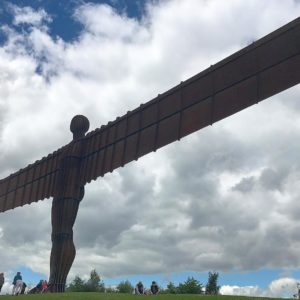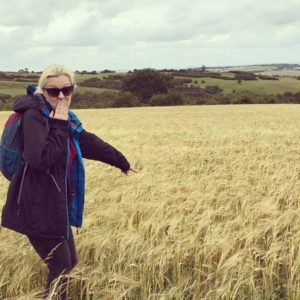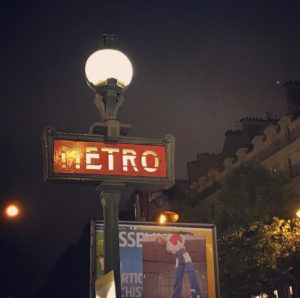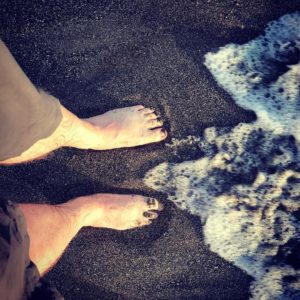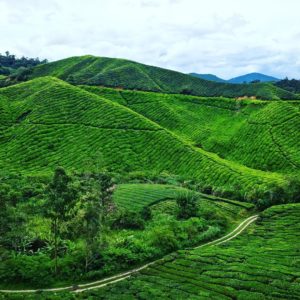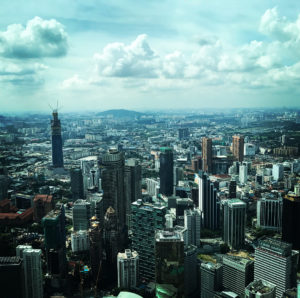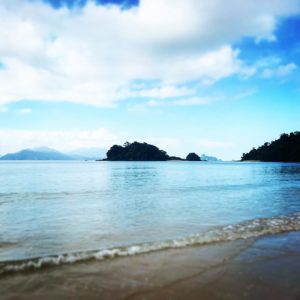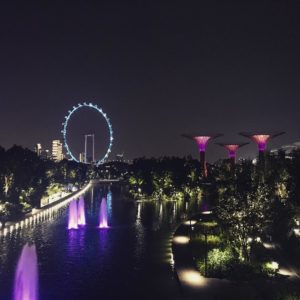 Exploring our city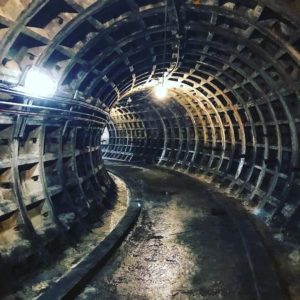 I've lived in London for over 5 years now, and I've still not seen most of it. We have, however, explored a fair amount of the tunnels hidden under the capital.
From the old 2nd World War shelter at Clapham South, to the former Jubilee Line platforms at Charing Cross. From the abandoned Down Street station to the hidden tunnels at Euston looking down onto the trains passing underneath. It's amazing how much of the city is hidden away beneath your feet.
Moving on to 2018
As this year comes to a blustery end, it's time to look forward to the next: growing my business, visiting more places and settling into a more healthy balance between work and not.