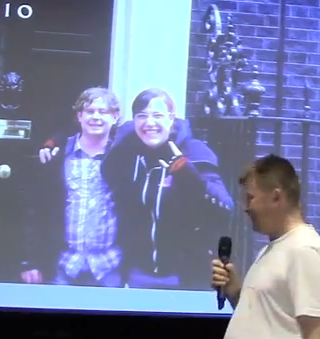 The last couple of weeks have been pretty hectic. There's been lots going on and I've been travelling to and from Swansea quite a bit. There's also been a bank holiday, and a couple of days off.
Work on the driving licence service has continued. We finished sprint 8 and started sprint 9. The end of sprint show and tell was really well attended by staff from across the organisation. We've been concentrating on the public facing elements of the service recently so we could start user testing. We've now started spending more time on the backend services including the internal APIs, data services and auditing.
As usual I've been in quite a few meetings and workshops over the past few weeks. We've been talking about how the existing business analyst team fits into the new project(s) – it's pretty different from what they have been used to in the past. I've also been talking to our colleagues in CESG about how we can they can help us in the early stages of new projects.
I've met with the CIOs from across the Department for Transport agencies to give them an update of how the project is proceeding. We've also had an internal review of the project and been to the monthly GDS all-hands meeting to get an idea of what everyone else is up to.
We have now been joined in Swansea by Julie, an agile coach, who'll be working closely with the team to help them keep delivering the project. This will let Steve and I start looking at the next phases of the service and also the next DVLA exemplar project. We've spent some time planning for a series of 'discovery' workshops that will happen over the next few weeks.
2 weeks ago I got to speak at Agiletea about my experiences of embedding agile into a more traditional environment. I also got to go to Opentech where a photo of me and my colleague Mazz outside Number 10 made yet another appearance. You can watch Tom Loosemore's Opentech talk about GDS on YouTube.
Since GOV.UK went live, the people over at LocalDirectgov have been working really hard with councils in Wales to collect details of the services they offer online. This means that from next week people in Wales looking to pay their council tax online or report a dangerous building *should* be able to find out how on GOV.UK. It's great to see this finally happen.
On top of all of that, I've helped a friend move house and found my first geocache. A very busy few weeks.
Finally – GDS is recruiting technical architects and web ops/systems people. If you are interested, get in touch.