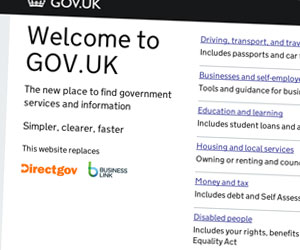 Last week we finally launched GOV.UK.
On Tuesday afternoon I got to issue the pull request to remove all the beta messages from the site, then a team worked through the early hours of Wednesday morning to redirect as many Directgov and Business Link URLs to GOV.UK as possible*.
On Wednesday, the site received over 1 million visits and regularly had over 10 thousand people using it at the same time. The teams at GDS monitored how the site was working, responded to feedback and made fixes where appropriate.
During the day we deployed a number of bug fixes to production – something that we've continued to do since. This is one of our principles at GDS – release early, release often. In the last couple of weeks, we've made over 80 releases to various elements of GOV.UK**. Each release could contain changes to multiple apps and multiple fixes.
GOV.UK isn't perfect and it's definitely not finished (It shouldn't ever be considered finished). We'll be looking at the feedback we've received and data we've collected to see where we can iterate the site and make improvements.
This is just the first step in what will be a long journey to improve the digital infrastructure of government. There is lots still to do including continuing to improve GOV.UK based on data and transforming existing government transactions to focus on user needs.
It's taken a huge amount of effort from lots of people to get us where we are now – from developers, designers, delivery managers, product owners and editors to support staff, fact check co-ordinators and policy experts in government departments.
It's been fantastic to work with an amazing team of talented and passionate people on this project. I'm looking forward to working with them again on the next challenge. After a much needed rest :-)
For now though – let me point you in the direction of my three favourite bits of GOV.UK. Our APIs, what we've used to build the site and the ICS/json versions of the dates for when the clocks change.
---
* We've redirected over 42 thousand URLs from Business Link alone. We've probably missed some – so let us know if you find something that should have been redirected and hasn't.
** You can follow our releases to production on Twitter by following the GDS Badger of Deploy (I'll explain the naming of this account in a future post).