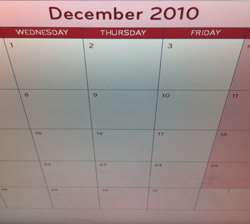 This is the third and final part in a recap of everything that happened in the last half of 2010.  Part 1 covered the July, August and September including the launch of a redesigned CF Labs website.  The second part covered the launch of the new website for Consumer Focus and the second phase of the Energy Price Comparison Service in October and November.  This final part looks at December.
December 2011
In early December we launched a directory of post offices owned by and operated for communities across the UK.  Consumer Focus commissioned the Plunkett Foundation and Social Enterprise Coalition to compile the data which CF Labs then presented through this site.
The site allows users to search for community post offices in their area, find out where they are located and see what services they provide.  The site also provides some statistics on core activities and the data is exposed in JSON format.
A few days later we launched a service to publish ratings of how energy companies handle complaints.  We'd worked closely with our colleagues in the Energy team at Consumer Focus to design and develop a meaningful way of showing this data.  We produced a number of prototypes which were refined through several stages to a shortlist of 3 possible options.  These were then independently tested by TNS-BMRB in September which helped us to pick the final option.
The system ranks each of the 'Big Six' energy suppliers using stars – 0 for the worst performing companies, 5 for the best.  The site publishes a snapshot of the data (the last quarter) and also a more detailed historical view.  All the data is also published using JSON and CSV formats.
Also in December
8th – WikiLeaks revenge attacks took down MasterCard online payments
9th – University Tuition Fee protests turned nasty (again) in London.  My local MP resigned her post in Government and voted against.
27th – It was announced that the previously shelved online petitions system would be moved to Directgov.